Yet another unproductive hobby of mine is indie game development. You can see everything I've released at https://codyloyd.itch.io/
bug

My most ambitious project yet is "BUG," a cute retro-styled platformer. Get it HERE.
roosta!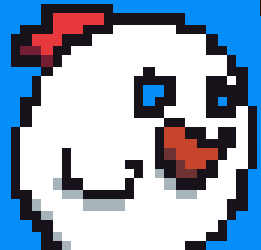 This one is silly… but I had a blast hacking it together for a game jam in the summer of 2020. It's quite tricky to win, but is oddly addicting.
The trick is to learn the movement patterns of the enemies. Play it HERE!
dungeon song
I am very proud of the concept for this game. It's a musical puzzler where you have to listen and decipher the melody that's being played to unlock the door.
It takes a little practice to get a feel for where the notes live.. so give it a little time. Play it HERE